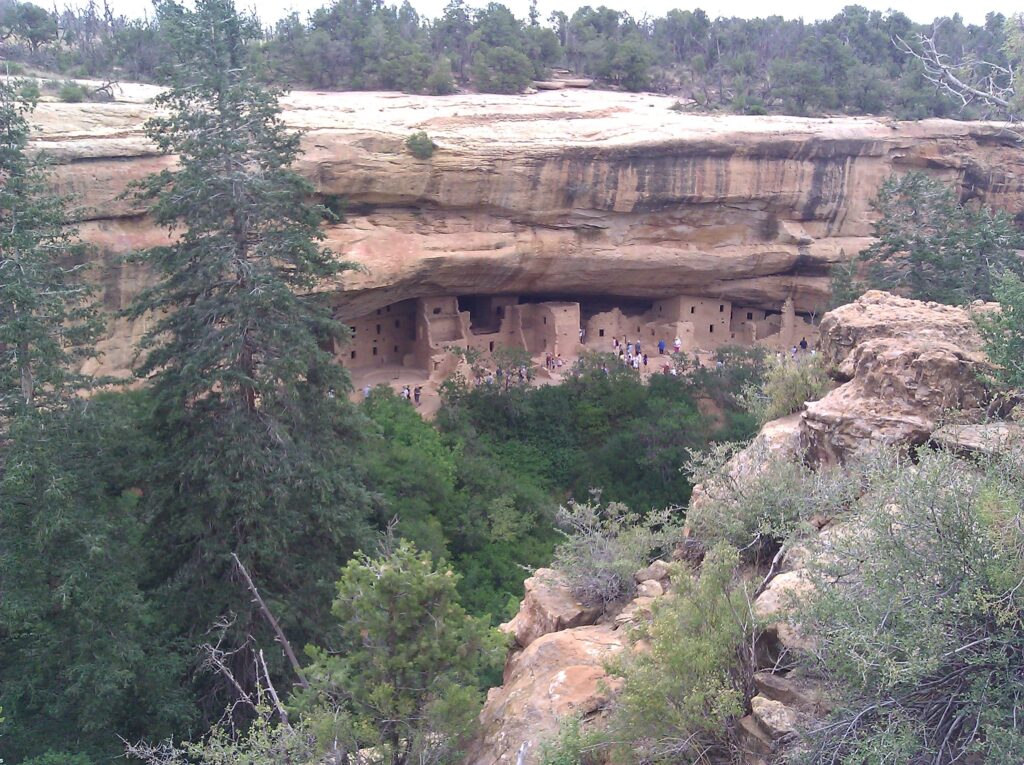 Mesa Verde National Park, in Southwest Colorado, is a very interesting national park full of history. While many national parks exist because of natual beauty, Mesa Verde is a national park because of the large number of cliff dwellings. There are over 4,500 archeological sites in Mesa Verde, and about 600 of those sites are cliff dwellings.
Several of the cliff dwellings and other archeological are easily accessible, allowing you to get a great, close view of these ancient ruins. Some sites are free to access, others require you to purchase tickets to go on a ranger-led tour. Tickets must be purchased at the Far View Visitor Center. The lines to purchase these tickets can get long, so we recommend getting there early.
In addition to the archeological sites, the Chapin Mesa Museum, near the Spruce Tree House, features pottery, baskets, and various tools that were used by the cliff dwellers. The Spruce Tree House (pictured on the right) is one of the cliff dwellings that does not require a paid tour. It is a short hike from the museum to the cliff dwellings. There is a Kiva here that you can climb down into.
Getting to Mesa Verde National Park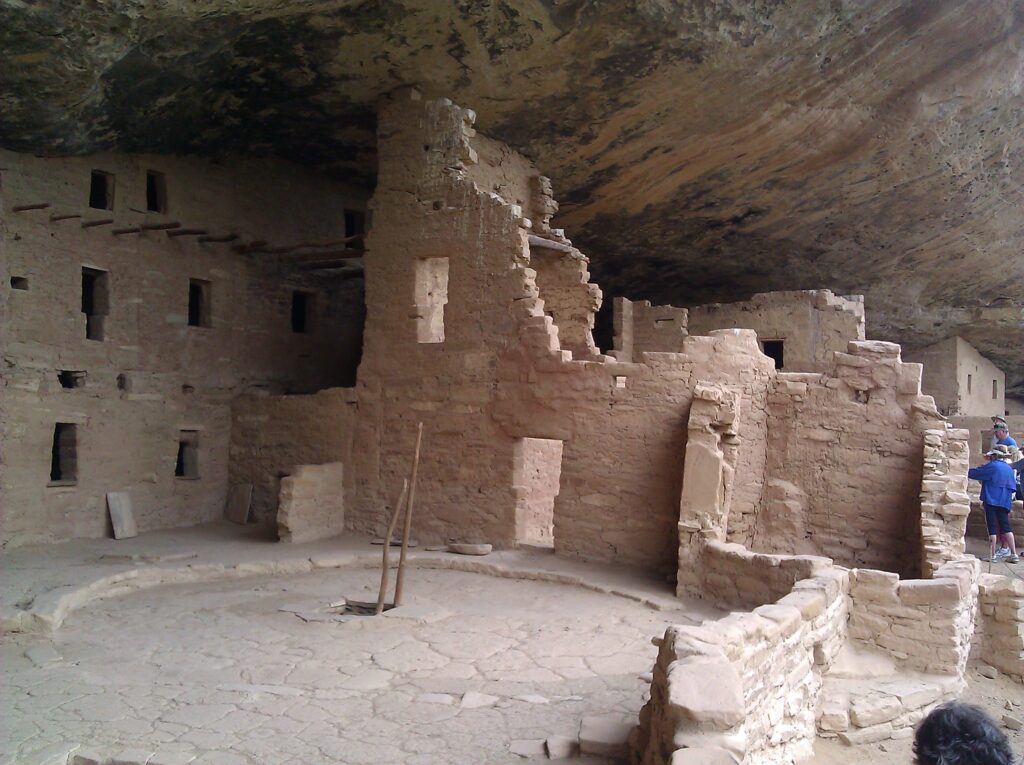 Mesa Verde is close to Cortez, Colorado, the entrance is about 10 miles East of Cortez and about 36 miles West of Durango, Colorado. Cortez is about 40 miles Northeast of Four Corners National Monument.
Where to Stay and Eat
There is a lodge (the Far View Lodge) within Mesa Verde National Park, and there are a lot of places to stay in both Cortez and Durango, which are each a short drive away. You do need to drive about 20 miles off of the 160 before you get to many of the sites though, so even Cortez is really more like 30 miles away. When it comes time to eat lunch you probably will not want to drive 60 miles round trip. There are several restaurants within the park and many picnic tables.