Mexico is a big country with a lot to see and do. It has great beaches, amazing history, and a rich culture. Mexico offers Aztec and Mayan ruins, including some of the largest pyramids in the world, and has great water sports from both the Pacific Coast and the Gulf of Mexico.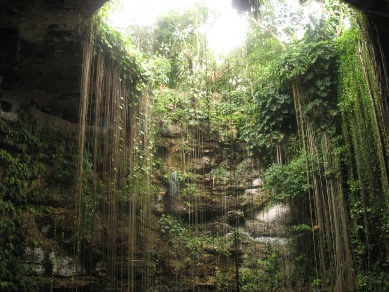 As with many great travel destinations, though, a trip to Mexico should not be taken without some preparation and research before you go. Mexico has a reputation for corruption, especially in some border towns. There are also health issues such as low water quality. The parts of Mexico that see the most tourists should be generally safe, but you still need to travel with caution.
One of the best parts of Mexico to visit is the Mayan Riviera. This area is built around tourism and has great beaches, snorkeling, scuba diving, and access to some of the best Mayan ruins in the world. An island off the coast of the Mayan Riviera is Cozumel. Cozumel is a popular stop on Caribbean cruises and it is also a great place to stay for a few nights. Cozumel has a very different feel than the Mayan Riviera. The snorkeling is better in Cozumel but the beaches are less sandy and more rocky.