New York City is a great place to visit. The city has a lot to offer, spanning from historic sights to big city culture.
The main tourist area, around Manhattan, is pretty easy to get around with a little walking and use of the subway. Most major sights are just a few blocks at most from their nearest subway station, and even for someone not used to using subways the system is pretty easy to figure out.
Here are a few popular attractions: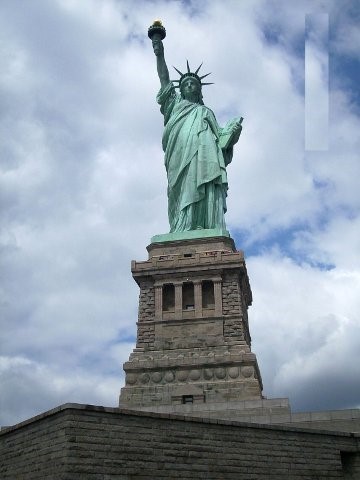 Statue of Liberty:  Visiting the Statue of Liberty is a great experience and a good history lesson.  It is highly recommended that you make reservations or arrive early on the day you want to visit, since lines get long and you could easily miss out.  You can book tickets early here.   The top of the Statue of Liberty was just recently opened up to visitors.  Climbing to the top requires a lot of energy because you will be climbing up a lot of steps, but it is well worth it.  You can look out the windows in Lady Liberty's crown and just seeing the inside of the statue is fascinating.  You will need to book these tickets Before You Go, some times are sold out even months in advance.
Ellis Island: This is a stop that is a part of the Statue of Liberty ferry, so again it's recommended that you book your tickets in advance. This is another very interesting historical stop where you can learn about some of the history of immigration to the United States. There is a museum with artifacts, photographs, videos and more.
Empire State Building: A great historical building, you can go near the top of it for great views.
Times Square: Times Square is a great place to walk around and take in some sights that you've probably seen in movies or on TV. It is a famous location that is interesting to see with your own eyes.
Broadway: The home of many great live performances and the premier place to catch a show. If there is a show you know you want to see you should book tickets before you go. However, there are a lot of shows playing at any given time and you can often buy half price tickets for many of the shows the day of the performance. Some of those seats can be outstanding, like 3rd row tickets. Just show up to the TKTS booth, there are 3 locations, Times Square, South Street Seaport and Downtown Brooklyn.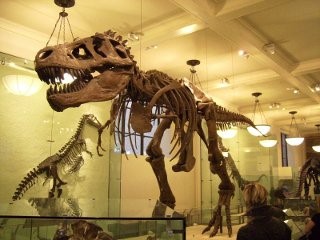 Central Park: Central Park is a huge and very impressive area that makes for some great walks.
American Museum of Natural History:  The American Museum of Natural History is a large museum with a lot to see, if you can then plan on staying an entire day.  There is a subway stop that goes directly to the museum, so if it is raining you do not have to go outside to get there.  If you do spend the whole day, the best bargain is to get a combined ticket that includes access all of the special exhibits and the IMAX theater and the planetarium.